Latest Badminton Video
Lee Chong Wei and Chong Wei Feng singles training in Malaysia before the 2013 World Badminton Championships, badminton video taken at Stadium Juara in Kuala Lumpur.
Most Popular Badminton Videos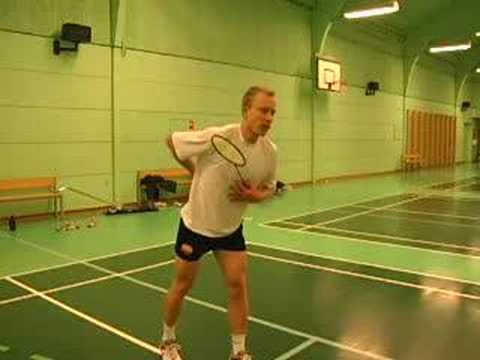 This is a nice video giving useful tips as well as vital elements for performing the jump smash, sho...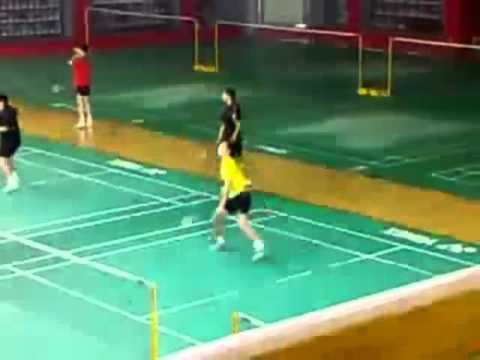 Chinese National Team Jump Smash Practice, see if you can identify the players.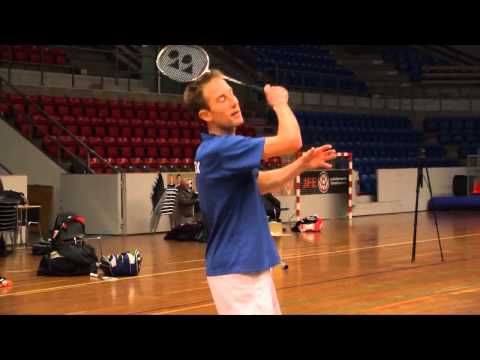 This is a video capture showing multishuttle training with Peter Gade (Denmark), one of the most suc...
JUST AMAZING BADMINTON!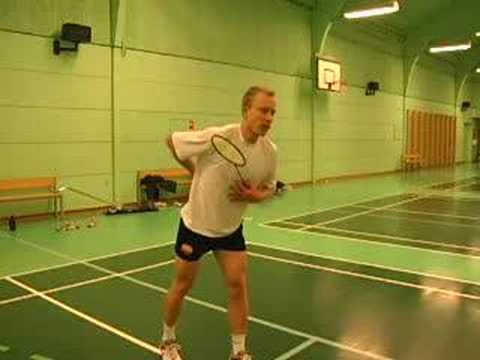 This is a nice video giving useful tips as well as vital elements for performing the jump smash, shown by Peter Rasmussen (Denmark), 1997 Men\'s Singles World Champion.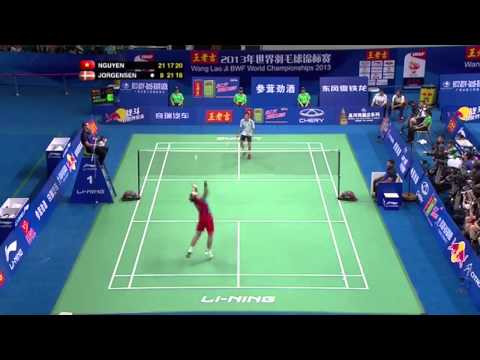 This is probably one of the longest rally in recorded badminton in singles, a total of 108 shots between Tien Minh Nguyen (VIETNAM) and Jan O Jorgensen (DENMARK) ... at MATCH POINT! During the BWF Wor...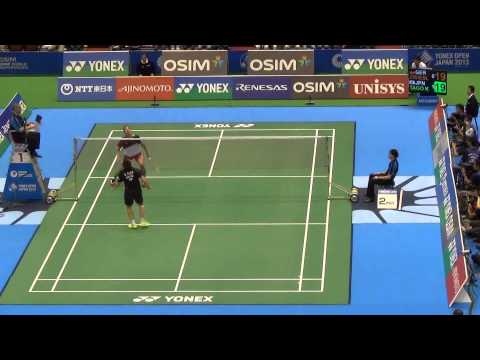 This is taken from the Japan Open this year, I don't think Kenichi is very amused.
Browse by categories:
Welcome to Badminton-Videos.com. This website aims to provide a hub for good quality badminton videos and categorised into easy-to-navigate sections. We realise that there are a lot of "rubbish" videos and demonstrations out there on the Internet, so we phyiscally take the good ones and link them from here, without being clouded by all the rubbish.
All the badminton videos are split into six main categories; they are coaching videos, tournament videos, training videos, interviews & TV appearances, miscellaneous and other training (e.g. non badminton specific training but beneficial to a badminton player). They are also assigned with country tags and year tags, so for example a video of Lin Dan practicing before the 2011 Japan Open will be tagged with "China", "Japan" and "2011". So you can find them easily.
Finally if a video is just amazing in our personal opinion, we give them a star which makes it appear in the section "JUST AMAZING BADMINTON". I hope you will enjoy using our website.
If you would like to get in contact with us, you can contact the guys are Averma Consulting, they helped us put the site together and they can pass on your message.